Our Values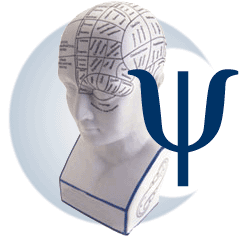 We offer high-quality Solution Focused Mental Health Treatment Program with a specialized focus on Emotion Regulation. You have a lot of options when it comes to choosing a therapist, as dedicated mental health professionals, we want consumers to ensure they get the best quality treatment available. To that end, we encourage you to be inquisitive about the level of education, training and experience behind any program you might consider. Once credentials and competence are established, try to look for the right fit. Consider how comfortable you feel with your therapist. Since you will be working closely with that person, it will benefit you greatly if you find someone you feel comfortable talking to. Choose someone who seems intelligent enough for you and someone who demonstrates that it is important to them to understand you.
Our Standards
At The Practice LA each member of our clinical staff has a doctorate level degree as a clinical psychologist, at minimum. Clinical psychology is a heavily-regulated mental health profession governed in the U.S. by the American Psychological Association, and on the state level by the California Board of Psychology. Clinical Psychology requires stringent standards of care as well as a license to practice. The APA's standards for graduate programs in Clinical Psychology require a minimum three years of full-time study, plus a one-year full-time clinical internship (or clerkship, which is research oriented) and a written project, leading to a Psy.D degree (or Ph.D. degree). At The Practice LA specifically, our clinicians have each completed about 10 years of psycho-educational training, and regularly see individual patients for personal psychotherapy. This means our therapists are bound by the APA's Ethical Principals & Code of Conduct, and bring that same commitment and code of conduct to anger management and skills classes.
Meet Our Staff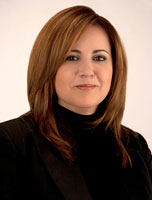 Gabriella Calò, Psy.D.
Clinical Director, Psychological Context Consulting
Licensed Clinical Psychologist: PSY 24517
www.drgabriellacalo.com
Dr. Calò received her doctorate in Clinical Psychology with a Multicultural Clinical Emphasis from CSPP, Los Angeles, California's largest and oldest school for Psychologists. Dr. Calò was a Post-Doctoral Fellow practicing Psychoanalytic Psychotherapy at the prestigious Wright Institute Los Angeles and has specialized training from the Susan B. Krevoy Eating Disorders Program, where she led process groups, as well as provided individual psychotherapy to adults, couples, and families. Dr. Calò is also a member of the Psychology & Child Development Advisory Board at Cal Poly, San Luis Obispo, CA and the National Anger Management Association. In addition to her work with individual patients in her private practice, Dr. Calò is proud to be part of the Clinical Staff at Bridges to Recovery in Bel Air, where she works with adult patients suffering from mood & anxiety disorders, chemical dependency, and trauma. Bridges to Recovery is a boutique facility that ensures patients the highest level of care possible and is one of the first residential mental health facilities in its class to receive certification by the State Department of Mental Health and the State Department of Social Services. Dr. Calò particularly enjoys opportunities to use her cultural sensitivity to work with people from ethnically and culturally diverse backgrounds. She is also a clinical supervisor at the L.A. Gay & Lesbian Center which specializes psychotherapy for the LGBT community. Dr. Calò's clinical interests include complex trauma and dissociative symptoms, as well as high-risk & impulse-control behaviors, such as self-injury, sexual behaviors, addiction, eating disorders, dysmorphia, body image, family issues, positive psychology, positive emotions, psychology of intercultural adaptation and multiculturalism. Dr. Calò is fluent in English and in Italian.
---
Gabriella Ochoa Del Gaudio, Psy.D.
Practice Associate
Licensed Clinical Psychologist: PSY 24537
Dr. Ochoa Del Gaudio is a licensed clinical psychologist with over eight years of experience. She specializes in Early Childhood Mental Health at the Child & Family Center and has trained multi-disciplinary teams in the fields of child abuse & neglect, family violence, and stress management. She has provided parenting lectures to families in disenfranchised communities, and is involved in policy development at both the county and state levels. During the past five years, she has helped establish a system of care for children 0-5yrs old in the Los Angeles Metro area. She has provided mental health assessments to children and families in the Welfare System, consults with Head Start preschools in the Santa Clarita Valley, and volunteers her clinical expertise in a prevention and early intervention program at the Therapeutic Living Center for infants and toddlers with visual impairments. Dr. Ochoa Del Gaudio is fluent in English and in Spanish.
---

Ala Moana, MFA, CAMP II
Executive Director
Moana is a Certified Anger Management Professional and Executive Director at The Practice LA. She has extensive experience in the areas of intra-family anger, victims of violence, abusive relationships, and uses her skills to facilitate group anger management classes and corporate programs. With over 20 years of experience as a professional writer and editor, Moana co hosts art and journal therapy alongside the practice clinicians. In her role as Executive Director of The Practice LA, Moana also leads all aspects of business development, outreach, marketing, affiliate and media relations. She is fluent in English and in Arabic.
---
Mr. Dog
Registered Service Dog
Mr. Dog joined our family in 2010, when he was adopted from Indie Rescue Team in Pacific Palisades. As a Registered Service & Therapy dog, he specializes in being gorgeous, showing his belly, and giving amazing hugs. When he is not in the office, Mr. Dog enjoys teaching others how to play, working as a part-time supermodel, running on the beach, and generally enhancing any environment in which he finds himself.
---
Coming Soon
Practice Associate
Licensed Clinical Psychologist: PSY
New practice associate, details coming soon.
---
Coming Soon
Practice Associate
Licensed Clinical Psychologist: PSY
New practice associate, details coming soon.
---