How Does Our AfterCare Program Work?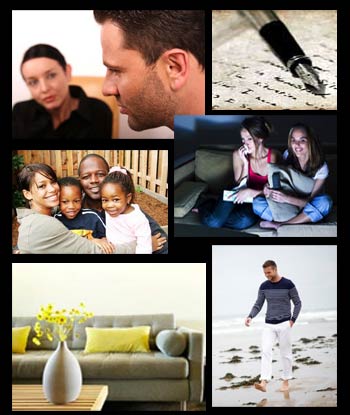 Our AfterCare and Relapse Prevention IOP offers participants therapy up to three hours per day, three times per week. This is a minimum of nine hours of therapy per week, or 36 hours of therapy per month. Clients will work with a primary therapist for individualized treatment and planning, as well as with specialized clinicians within group their group therapy sessions. You won't find better quality or a better rate anywhere in Los Angeles. If you do, call us and let us match it. Total weekly therapy sessions can be made up of any combination of:
Individual Insight Therapy
Couples Therapy
Family Therapy
Any choices of group therapy from our group therapy menu.
For more information see our general After Care & Relapse Prevention Program information.

Concierge Style Care
At The Practice LA, we provide the most "client-centric" mental health services anywhere, and our therapists have a strong reputation for providing a gold-standard level of service. In addition to a high level of therapeutic hours, our Aftercare program offers clients the following concierge-style considerations that come only from a boutique practice:
Same-Day Appointments

All clients are offered an appointment time within 48 hours, and we can often offer same-day appointments, when urgent.

Extended Hours

The Practice LA offers extended daily hours, evening, and weekend appointments. Busy clients benefit greatly from our flexible hours and personalized attention.

Accessible Staff

The Practice LA therapists and support staff are available between sessions, evenings, and weekends, and offer an unparalleled level of supplemental client support.

Therapist Access by Telephone

As a The Practice LA client, you will be able to consult with your therapist by telephone, even when you don't have an appointment. If your therapist is in session when you call, you can expect him or her to call you back as soon as he/she is available (even during evening hours). If you have an urgent need, The Practice LA has 24-hour live attendants standing by, and a mental health professional will consult with you immediately.

Priority Email Reply

As a The Practice LA client you are provided with the email address of your therapist who will respond to your emails upon receipt (during business hours). Also, since many The Practice LA therapists receive emails by both computer and smart phone, email response is prompt.
Clinical Information
The Practice LA is a practice-based Intensive Outpatient Program (IOP) program, which offers clients who have already completed inpatient treatment with continued support and maintenance skills. As most problematic behaviors are based in emotion dysregulation, we focus on skills for managing emotions and stopping non-adaptive behaviors. For most who have experienced traumatic life events, the ensuing intense negative emotions result in a wide variety of problematic behaviors and beliefs. Many of these limiting strategies manifest in impulse control and addiction problems, which developed as an attempt to cope with or control these stressful, traumatic, or negative emotions. For these reasons, our aftercare program combines a Dialectical Behavior Therapy (DBT) with modern ego driven conflict theories with a specific focus of enhancing ego's capacity.
We provide intensive therapy, support, and skill-building to help dealing with unmanaged emotions. We help people translate these skills into their lives outside of treatment. DBT skills have been shown to be useful in the treatment of several disorders that often co-occur with impulse control such as: Generalized Anxiety Disorder, Obsessive-Compulsive Disorder (OCD), Panic Disorder, Post-Traumatic Stress Disorder (PTSD), Social Phobia (or Social Anxiety Disorder), Eating Disorders, Borderline Personality Disorder, and Depression. In addition, Modern Ego Psychology, Attachment Theory, and Object Relations Theory further help patients who are dealing with dual diagnoses and complicated comorbidities.