After Care & Relapse Prevention Program
Our Aftercare program is an all-inclusive package that allows clients to participate in therapy three hours per day, three times per week, or more if needed. Clients receive the best quality of care and concierge style services that are unmatched in Los Angeles, for the price.
read more
Cinema Therapy
Is a method of analysis that uses the emotions elicited from carefully selected movies ...
read more
Journal Therapy
Is a newer therapeutic approach that builds a personal narrative as a foundation for mental health... read more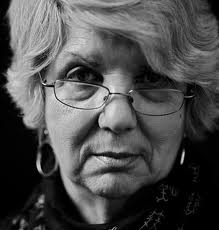 DBT for Adults
Dialectical Behavioral Therapy combines the strategies of Behavior Therapy with eastern mindfulness . . .
read more
Impulse Control
The key to control one's negative impulses lies within one's ability for emotional regulation. . . .
read more

Anger Therapy
Understanding one's internal and unexpressed anger is a critical element in the prevention of all destructive behaviors . . .
read more
Positive Parenting
A class that provides useful information and tailored techniques for parenting children . . .
read more
Relapse prevention is a critical component in the treatment of substance abuse, impulse disorders, sexual addictions, and eating disorders. While most in-patient facilities recognize that primary treatment is just the first step along the road to recovery, many are still challenged by exactly how to prevent relapse and how to keep patients engaged in the recovery process once they walk out the door and transition back into their everyday lives.
While there are many elements that contribute to relapse prevention -- high self-efficacy, negative outcome expediencies, positive affect, and social support, to name a few -- the most important element to ensure a positive outcome is to replace self-destructive coping with more effective coping skills. Insight, Emotional Regulation, Communication, and Problem Solving Skills all just a few of the necessary tools for long-term success.
Our aftercare program helps clients establish and maintain the skills that are vital to maintaining their mental health by offering a well-planned personalized aftercare strategy. Upon admission, a doctoral level therapist will work with the discharge team and the client to develop an individual plan that fits the client's needs, schedule, and interests. As indicated by their individual plan, clients will then be able to participate in Tx3x – therapeutics 3 hours per day, 3 days per week—or more if needed. In addition to traditional evidence based therapies, clients will receive Psychodynamics Therapy as well as Dialectical Behavioral Group Therapy (DBT).
This aftercare program is suitable for clients who are 18+ and who have completed primary treatment for:
Anxiety & Depression
Dual Diagnosis
Eating Disorders
Impulse Disorders
Life-Transition Issues
Post-Traumatic Stress & Trauma
Sexual Addictions/Identity Issues
Substance Abuse
The aftercare program provides clients with the following services
Supplemental Care includes:
Extended After Discharge Plan
E-meetings
E-therapy
Alumni Events